A traditional barbershop for the modern gentleman.
You deserve a gentleman's haircut that will stand the test of time. At Spike's Barber Shop and Shave Parlor, you'll get a haircut you can be proud of.
We offer classic to contemporary barbering and traditional hot towel straight razor shaves! Enjoy the warm lather of a straight-razor shave, quality conversation, and a meticulous haircut.
Business cuts, fades, flat tops, military, pompadours, mohawks, faux hawks and more!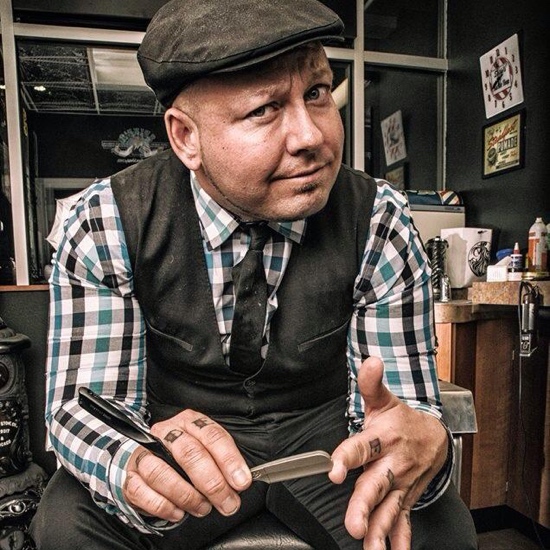 "The haircut and beard trim turned out great. Had six compliments walking into work."
Brandon Riggsbee
"Spike has been able to do what no one in the Fox Valley has been able to do and understand exactly what I was looking for."
Patrick Havel
"If you care about the way you look… look no further, Spike is the man!"
Tim Lippert
Spike's Barber Shop no longer offers children's haircuts.
We apologize for any inconvenience this may cause.
Gentlemen's Haircut
Traditional gentleman's barbershop haircut with hot lather straight razor outline.
Beard Trim
Shaping, trimming and lining of the beard. Beard oil applied after to keep your beard soft and fragrant.
Haircut & Beard Trim
Traditional gentleman's barbershop haircut with hot lather straight razor outline, beard trim and lining.
The Royal Treatment
Traditional gentleman's barbershop haircut and a hot lather straight razor shave.
Straight Razor Shave
Classic hot towel straight razor shave. Multi-directional shave using a traditional straight razor. Hot lather, hot towels, aftershave. It's the facial for gentlemen!
HEAD SHAVE
Hot lather. Hot towel. Straight razor. For the gentleman who desires the smooth skin feel. Includes Osage Rub, moisturizer & aftershave.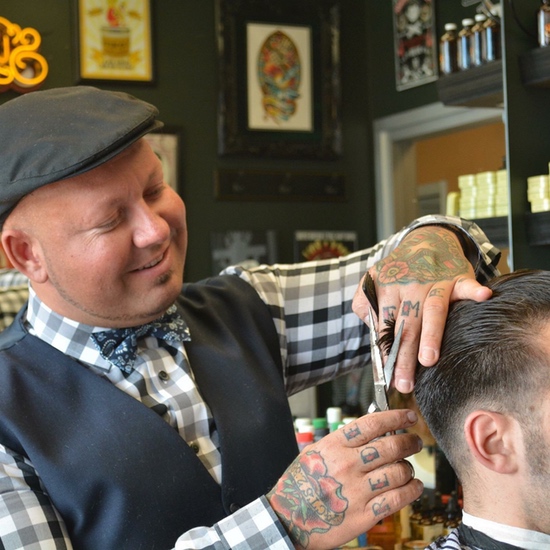 Are you a barber or beautician looking to improve your skills and grow your business?
If so, you've come to the right place. 
Spike University will teach you the skills you need to perform stunning haircuts. This hands-on training will teach you how cut the perfect fade, how to meticulously craft a hard part, how to trim with a straight razor and more! You'll see an increase in referrals, more loyal customers, and you'll be able to market to a new audience.
Availability
Monday-Friday
By appointment only